Light is almost synonymous with life. We're so hopelessly dependant on massless photons – at the most fundamental level through photosynthesis, light from the sun enables the existence of life itself. On the more sophisticated scale – the modern age is again hopelessly dependant on optics. Optics enables the internet, weather and climate monitoring, fabrication of computer chips, and almost everything else. Without light, entire branches of science won't exist – quantum cryptography, neurophotonics and 3D printing, to name a few. Worse, human civilization wouldn't be aware of space exploration, 3D movies and would not have been able to non nondestructively screen food, drugs, buildings and precious works of art. This article is some self-promotion of the celebration of the International year of light, 2015 throughout the globe.
Recognizing the fundamental importance of light, the United Nations General Assembly has proclaimed 2015 as the International Year of Light and Light-based Technologies. The primary objective of this yearlong celebration has been to raise the awareness about importance of light in lives. I quote Mr. John Dudley, Steering Committee chair International Year of Light and Light Based Technologies who announced, "This International Year has been the initiative of a large consortium of scientific bodies together with UNESCO. It brings together many different stakeholders including scientific societies and unions, educational institutions, technological platforms, non-profit organizations and private sector partners"
As part of this celebration, I present a list of 7 light based technologies upon which our world is heavily dependent.
#1 – Aircraft safety
During the 1950s, fatal airplane accidents occurred once in about every 200,000 flights. But this statistical result faced a change, and now this figure has come down to less than one in every two million flights due to safer aviation practices, coupled with advances in light-based technologies. Mechanical gyroscopes have been replaced by ring laser gyroscopes and another advanced system – fiber optic gyroscopes, could replace them in the near future. Additionally, pilots have to depend on the Global Positioning System (GPS) which uses an array of satellites to provide precise location data to GPS receivers on aircrafts, even in the most inclement weather conditions. It forms an integral part of flight management systems. This system relies on optics and photonics for their functionality and uses data from external aircraft sensors such as cameras or radars which are heavily dependent on photonics related technologies.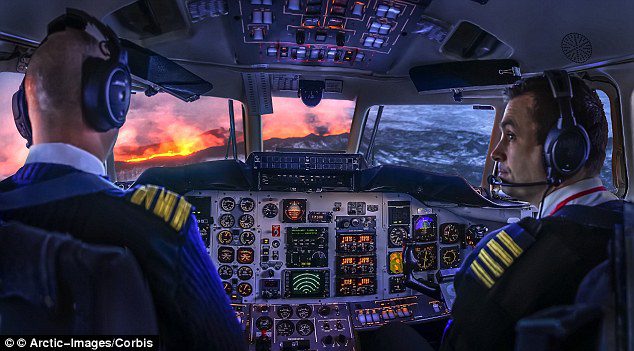 Barcode and scanners
Unlike morse code which uses short and long tones to represent letters, barcodes use wide and narrow printed bars to represent the unique number sequence assigned to a particular item. These barcodes can be scanned by a laser or LED to track everything from can foods to books. Light projected onto a universal product code (UPC) or international article number (formerly EAN) will reflect less from the black bars than from the white spaces onto a photodiode serving as a detector in which the unique pattern is matched with the particular product. It's this technology that is used in obstacle detection.
Cancer Diagnosis and Therapy
Light is immensely helpful in diagnosing and treating cancer. Sophisticated imaging techniques are essential for early detection. X-ray based systems including computerized tomography (CT) scanners utilize photons to noninvasively image structures inside the body. Endoscopes use light transmitted through a fiber to illuminate interior parts of body. The generated image is sent to a detection system to be analyzed. Imaging techniques based on multispectral light scattering in tissue have proven to be an effective detection method.
Drones
Unnamed aerial vehicles (UAVs), or drones have a wide range of civilian, law enforcement and military applications. They are useful in climatology research, environmental studies, mineral-oil-gas exploration, border security, disaster relief search and rescue, ocean mapping and in news and information gathering. Optical based systems onboard drones can provide images from overhead as well as that of land surface and underwater vantage points. Advance of scientific imaging helps in taking valuable decisions regarding construction, exploration and realization. Add-on components are making the device more accurate and ready to face practical situations.
Related: The Future of Drones – Uncertain or Promising?
Wearable Technology
Wearable tech is poised to witness the next revolution, on the lines of the smartphone revolution we witnessed the previous decade. Gadgets like Google Glass, fitness bands and smartwatches make this unique combination possible with the help of photonics. Scientifically speaking, these are not just for fashion, but it provides functionality well beyond a common man's imagination. For example a fitness band can shine different colors of light on the user's skin allowing sensors to detect the change in blood flow at the microvascular level to measure the blood pressure accurately, which can then be sent in seconds to your doctor's computer. And Google Glass? I'm not even going to start on that one.
Also Read: How smart will smartwatches get?
Holography
Simply presenting a 2D image with a 3D view, the fascinating magic cards or seals we get with chocolate or chips packet or those we see in books or canned foods as mark of authorization are applications of holography. Laser light is mostly used as the monochromatic, long range coherent light source, which is used to generate the holograms which contain certain information within the interference pattern created by the light beams. This data provides information about the 3D object when it is reconstructed by a suitable source of light. Holograms are extensively used for military purposes due to its ability to send encrypted messages.
Related: Holographic Digital Data Storage: A Fad or Here to Stay?
Internet
We'd still be stuck somewhere in the middle ages if it weren't for the internet. The far reaching effects of the internet are almost impossible to quantify – it acts as a support industry for so many, many other industries, and is undeniably the single biggest contributor to the world's economy as of today.
And the internet is based, and runs on our exploitation of the physics behind light.
Related: Light bulbs could replace your Wi-Fi
In a crude sense, optical fibers and amplifiers make it possible to transmit data at the fastest possible rate. Here, fiber optic cables are used as the medium for information traversal. Light-based technologies were instrumental in the invention of the World Wide Web at CERN. Light was also essential in all the next steps that lead to the development of the internet, putting photonics devices in the center of transmitting and receiving data.
Light based technologies are heavily dependent on the latest innovation and the new ideas generated in our minds. The introduction of open sourcing, sophisticated techniques and joint collaborations have taken technology to an all new level. A continuous effort towards development of various prospective fields and advancement of engineering has transformed the stuff science fiction is made up of into reality. Communities have been developed, ideas have been shared only in order to visualize a better tomorrow with 'light' as our backbone. The whole world is now prepared to declare war against terrorism, superstation and all other malpractices threatening to engulf the world into 'darkness', where we need science and conscience in conjunction to drive away the darkness and welcome the joy of warmth and light!